A Kenyan woman met a "Zaddy" on craigslist, and moved in with him in Wyoming. And now she has vanished without a trace, and the Zaddy she hooked up with, cleaned out her bank account and maxed out her credit cards.
…………………………
(CNN)Irene Gakwa's last WhatsApp video call with her parents was filled with gentle ribbing. But beneath the banter were hints that something was off.
When her face appeared on the phone screen, her dad teased her that she looked hungry and tired. Her smile was more subdued, he noted. Her short hair, usually braided, was rumpled.
"Make sure you drink hot milk and relax," her dad said from his living room in the Kenyan capital of Nairobi.
That was February 24, the last time anyone in her family saw her.
A month later — less than three years after Gakwa left Kenya for the United States — her family reported her missing. At the time of the February video call, Gakwa's parents were not aware she was living in Gillette, Wyoming, with a man she'd met on a Craigslist forum.
They also had no way of knowing that police would later accuse the man of removing money from her checking account, maxing out her credit card and deleting her email account. And they never imagined that six months would go by without a word from her.
"She's always been a daddy's girl," said her father, Francis Kambo, in a recent phone interview from Nairobi. He took a deep breath as he recalled that last video call with his only daughter and youngest of his three children.
"She was supposed to come home for Christmas this year. I was going to buy that ticket myself for her to come if she couldn't afford it," he added, his voice shaking.
"Now I don't know if I'll ever see her again."
Her worried family members span two continents
Gakwa's worried family spans two continents 9,000 miles apart.
Her parents live in Nairobi while her two older brothers, Chris Munga and Kennedy Wainaina, live in the Idaho city of Meridian — a Boise suburb.
Her father started worrying in late February when she did not respond to repeated video calls. This was unusual for the 32-year-old, who spoke to her parents about every other day.
And her written messages sounded odd, her family said. Instead of the mix of Swahili and Kenyan slang she uses, the messages were in stilted English — like someone was using Google Translate to send them, said Wainaina, her oldest brother.
"The texts would be out of place," her father said.
In early March — between the last video call and the day she was reported missing — her parents received some short WhatsApp messages from her account. Some made excuses for why she wasn't doing video calls.
"Dad, I dropped my phone in the water and now the microphone doesn't work," one message said.
Another said, "I just want you to know I love and miss you and mom."
"We miss you … we want to see you, not just chat on WhatsApp," her father responded. "We love you always. You will … be my daughter forever."
Her boyfriend told police she packed her bags and left
The last WhatsApp message came on March 9, her father said.
The three siblings share a cell phone family plan. After Gakwa's brothers could not reach her, they looked through her phone records and called a close friend she'd talked to numerous times.
That's how they found out she had been living with her boyfriend, Nathan Hightman, 39, in a modest three-bedroom house in Gillette. The couple had dated since 2020, but had broken up several times, Wainaina said. Her brothers thought they'd parted ways and were not aware they'd rekindled their romance and moved in together.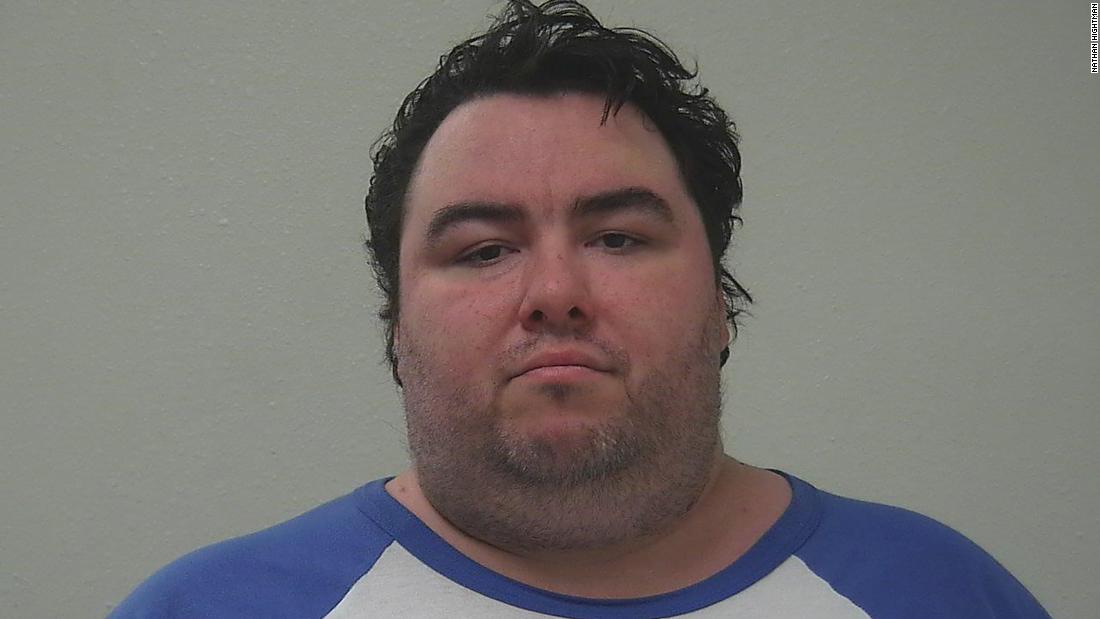 Nathan Hightman is accused of financial crimes against Irene Gakwa. Before her disappearance, the couple lived together in Gillette, Wyoming.
Her brothers reported her missing to the Gillette Police Department on March 20, and an officer talked to Hightman the same day, according to an affidavit of probable cause in a related separate criminal case against her boyfriend.
Hightman told the officer he last saw Gakwa in late February, when she came home one night, packed her clothing in two plastic bags and left in a dark-colored SUV, the affidavit said. He told police he hadn't heard from her since. He also said he withdrew money from her bank account so she would be forced to contact him if she needed money, the affidavit said.
Hightman did not respond to the brothers' request to hand over her stuff in their home, Wainaina said. They implored him to give them her documents, including her Kenyan passport, but Hightman declined, Wainaina added.
Hightman is considered a person of interest in her disappearance and has "not made himself available to detectives looking to resolve questions that exist in the investigation," Gillette police said in a statement.
"We believe he has information pertaining to the disappearance of Irene, but he has elected not to provide that information to law enforcement at this time," Gillette police detective Dan Stroup told CNN.
CNN has made repeated attempts to reach Hightman via phone, text and email, but he has not responded. CNN also left messages for his public defender, Dallas Lamb, but did not hear back.
Hightman has not been charged in Gakwa's disappearance, but is a suspect in financial crimes against her after she went missing. Gillette police arrested him in May and charged him with two felony counts of theft, one felony count of unlawful use of a credit card, and two felony counts of crimes against intellectual property for allegedly changing her banking account password and deleting her email account after she vanished.
Between February and March, Hightman transferred nearly $3,700 from Gakwa's bank account to his own and spent an additional $3,230 on her credit card, court documents allege.
He also changed her banking passwords and deleted her Gmail account, court documents said. All the changes were made from an IP address associated with Hightman after the date he told police Gakwa had moved out, according to the probable cause affidavit.
"This would indicate it was Nathan Hightman accessing Irene's account, removing money and changing the password to deny access to Irene," the affidavit said. "These transactions began on February 25, 2022, and continued through March 2022."
Hightman has pleaded not guilty to all charges and was released on a $10,000 bond. His pretrial conference is scheduled for November.
Her adopted community is pushing for answers
Meanwhile, Gakwa's two brothers and her sister-in-law have been commuting to Gillette from Meridian several weekends a month to organize search parties. Most days, they have no idea where to begin.
They've visited morgues and hospitals. They've checked shelters for unhoused people. They've launched a website, whereisirene.com. They've asked local authorities to check whether she joined the US military — an idea she briefly entertained.
Some residents of Gillette, a city of 32,000 in northeastern Wyoming, have rallied to find her. Wearing T-shirts that read, "Where's Irene?" they've hosted weekend search parties and canvassed neighborhoods seeking permission to put up missing person signs. It's not unusual to see images of Gakwa posted in the neighborhood where she lived with her boyfriend.
"No family should ever have to go to bed at night wondering where their loved one is," said Stacy Koester, who lives in Gillette and has been organizing searches with a group of local women since April.
https://www.cnn.com/2022/09/04/us/irene-gakwa-missing-wyoming-cec/index.html